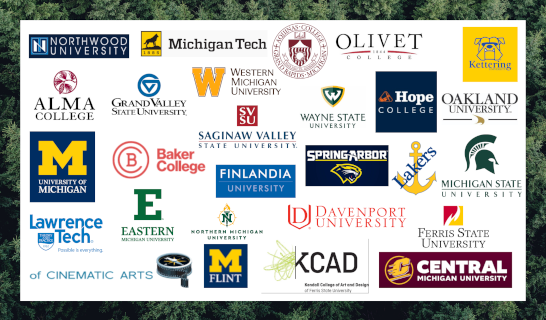 March 16, 17 and 18 from 9 a.m. to 5 p.m. daily.
Are you looking for answers for your students about transferring to a university? The Spring 2021 Virtual Transfer Fair is coming soon!
Each day, eight different Michigan universities will be available to provide information about their school, transfer process, and provide answers to questions. Each university will have its own one-hour time slot so there is time to meet with them all!
Visit the Virtual Transfer Events page for a calendar of events and virtual links: nmc.edu/transfer-fair.
Can't make this event? Many universities are providing additional virtual information sessions both before and after the Virtual Transfer Fair. Save gas, time, money, and stay healthy while you get answers to all of your and your students' questions about transfer!